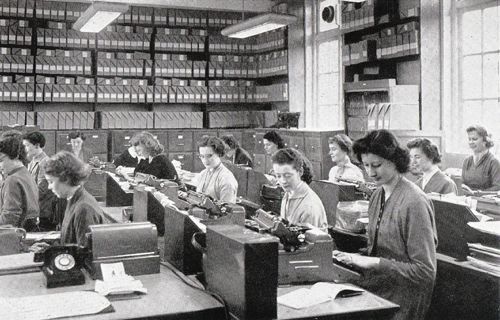 It's Secretary's Week or as it is now called "Administrative Professional's Day."  Are we really that much in need of the new moniker?  For 20 years I worked in radio and now in education. In both careers I witnessed firsthand the multi-faceted load secretaries carry to keep an office operation humming along at peak efficiency.    It's a tough job that is too often overlooked and under-appreciated.  So in tribute to all the women and men who answer phones, take messages, sign for deliveries, order supplies and keep businesses afloat by covering all the details and issues nobody else seems to be able to, I offer a rundown of my favorite actresses and actors playing fictional secretaries from the movies and television.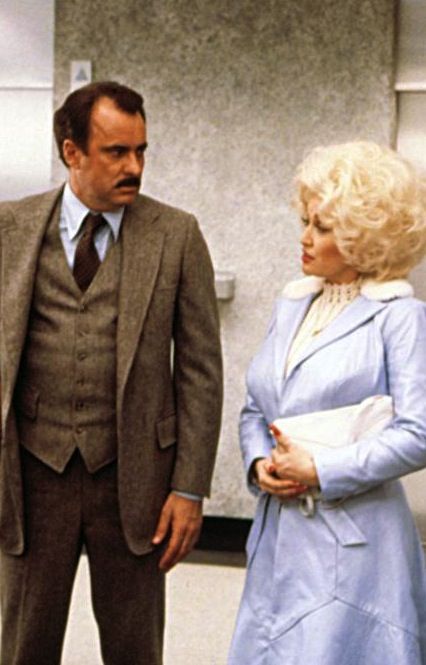 "9 to 5" is the iconic office movie and Dolly Parton's role was both funny and poignant in her handling the creepy advances of her boss played by Dabney Coleman. I especially liked how she threatened to use her gun and turn him from a rooster to a hen with one shot.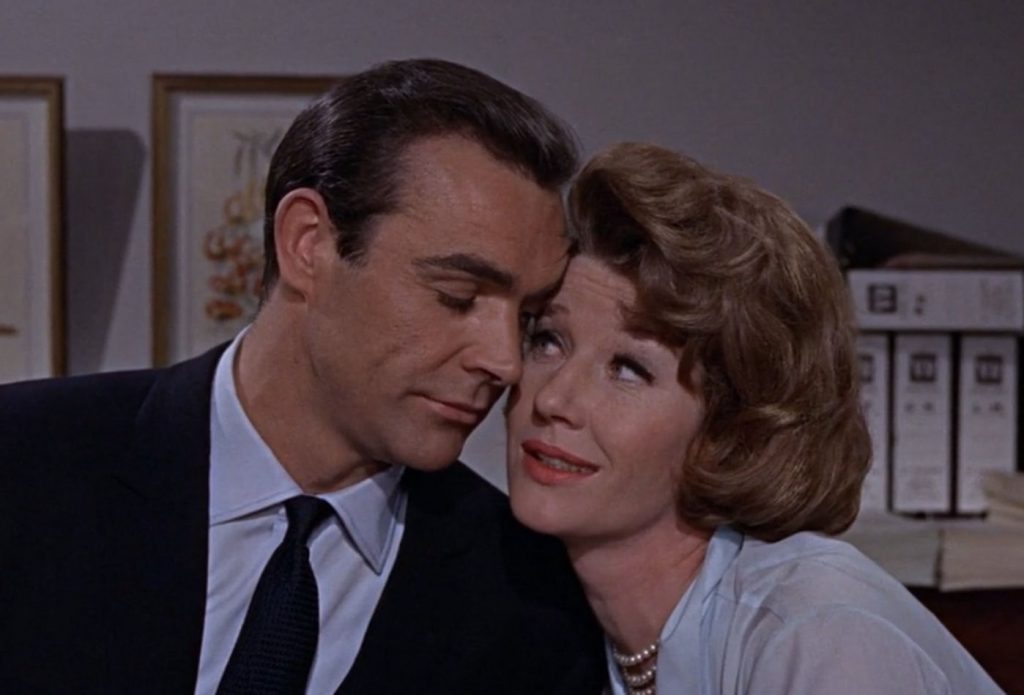 Smarts, tolerance and smoldering sexuality were part and parcel with the late Lois Maxwell as she portrayed M's secretary Miss Moneypenny in numerous James Bond movies. While Moneypenny and 007 were never seen doing the hibbity dibbity, their flirtatious relationship was a fun one to witness.

In real life I've seen how many different tasks school secretaries have to handle every weekday. However in Ferris Bueller's Day Off, Edie Mc Clurg's semi-ditzy character of Grace was singularly focused on keeping Principal Ed Rooney on track. And she had a smart place to stash her extra pencils.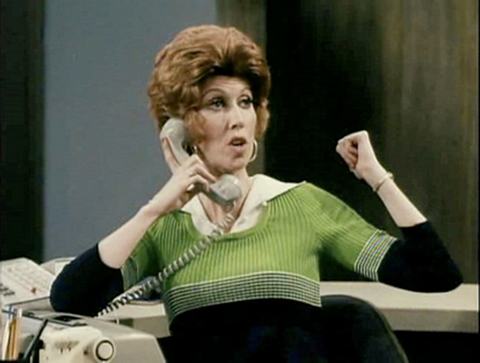 One of the more endearing secretaries from 70's TV was Carol Kessler on The Bob Newhart Show. Marcia Wallace played the role with wit, friendly sass and a show of real life honesty that everyday women could identify with. Carol Kessler wasn't a ball buster but still took no guff from Bob or the other doctors on the floor of their medical building. When secretary Kessler got married I thought it was sweet how her adoring husband called her "Big Red."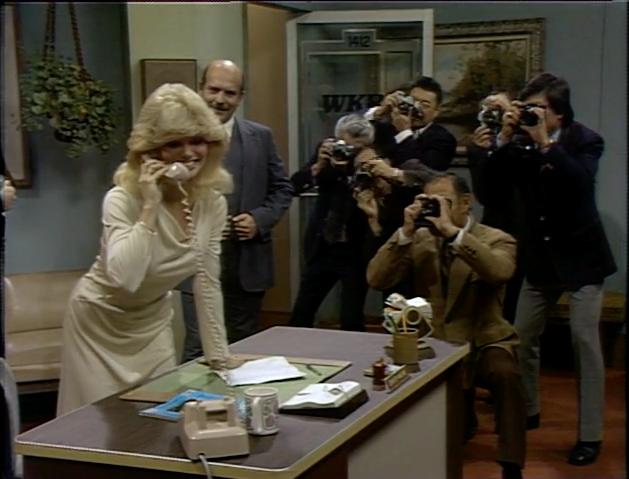 Here's one for the Female Empowerment, on WKRP in Cincinnati the highest paid employee was not any of the disc-jockeys, sales executives or even station owner Arthur 'Big Guy' Carlson. No, it was station secretary, Jennifer Marlowe played by blonde bombshell Loni Anderson. Like most good secretaries Jennifer had all the answers before there were any questions and deftly warded off any untoward advances with timely humor and smarts.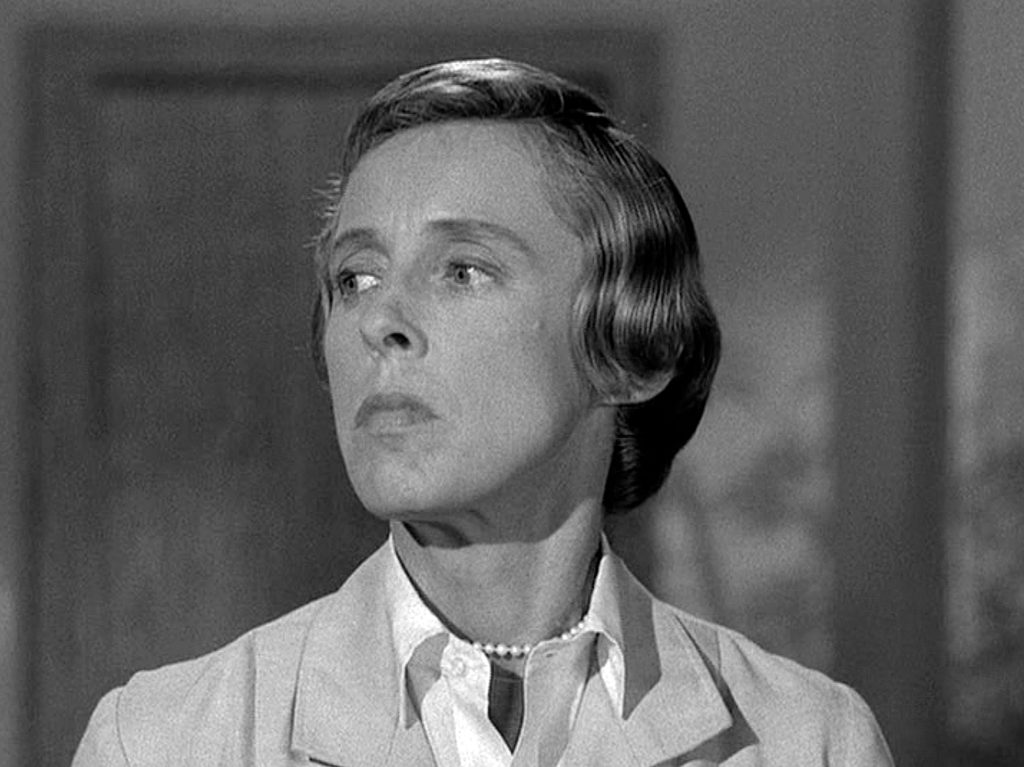 The late Nancy Culp played Jane Hathaway who endured the misery of having Milburn Drysdale as her boss on The Beverly Hillbillies. Her unusual voice and common sense approach to the job made Miss Hathaway a rarity on a show with happily clueless characters. It often appeared she wanted to jump Jethro Bodine's bones but that love connection never happened.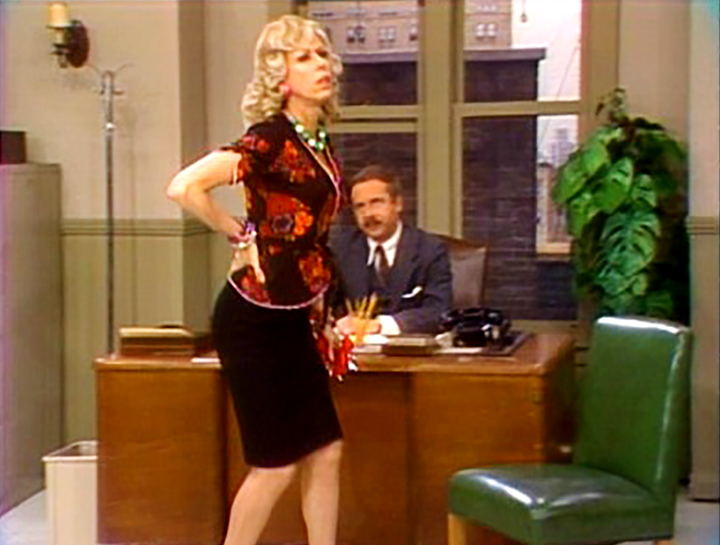 Carol Burnett's role as Mrs. Wiggins on her variety show may have been a one dimensional dimwit in a tight pencil skirt but she and Mr. Tudball played by Tim Conway cracked me up every time they did a sketch.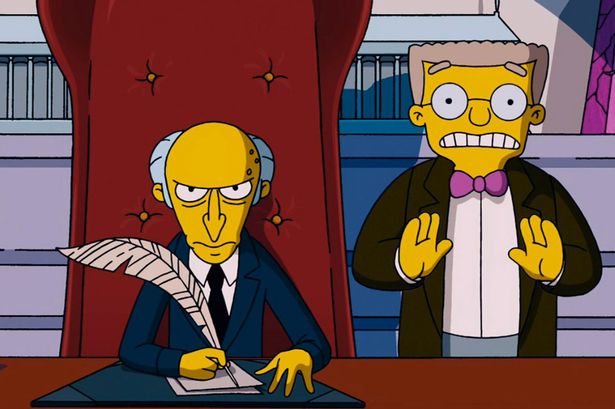 Secretaries don't have to be women. The Simpsons show us this as loyal Waylon Smithers continues to serve the every whim and wish of Springfield Nuclear plant owner Montgomery Burns. The gay Smithers voiced by Harry Shearer, would like nothing more than to be Mr. Burns' lover but I don't think Burns feels the same way.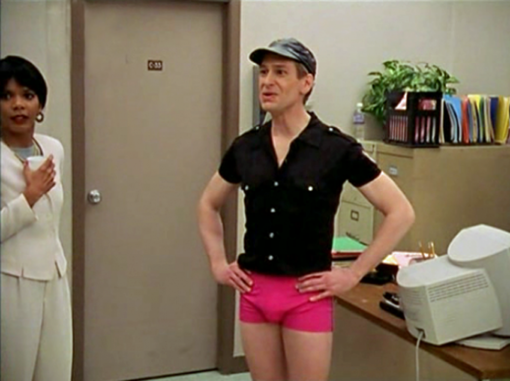 In the mid 90's The Larry Sanders Show brought us gay Brian (played by Scott Thompson). Brian served as secretary and personal assistant to Hank Kingsley and proved to be an able replacement for Hank's previous admin helper, the sexy dimwit Darlene, played by Linda Doucett.
Mad Men's Secretarial Pool.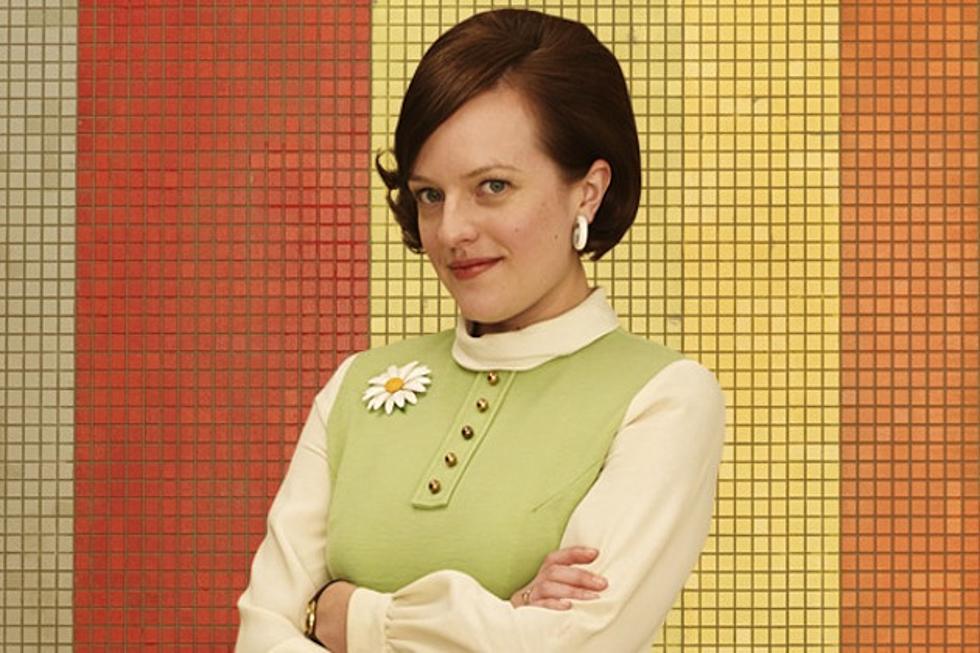 I saved my favorite secretaries for last. "Mad Men" brought us Peggy Olsen (played by Elizabeth Moss) who worked her way from mousy secretary to copy writer to major power playing account executive. Peggy was a glass ceiling buster of the best kind showing loyalty to the company without losing focus on her own career.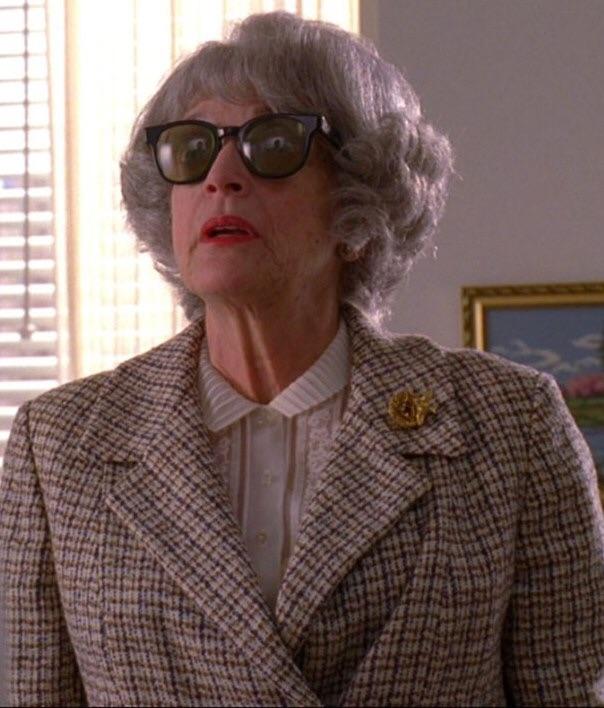 There was also elderly Miss Blankenship (played by Randee Heller) who was brought out of retirement's mothballs to be Don Draper's temporary secretary. Years before, Miss Blankenship was boss Bert Cooper's paramour and in the end she gave her life for the Sterling, Cooper, Draper Pryce Ad Agency.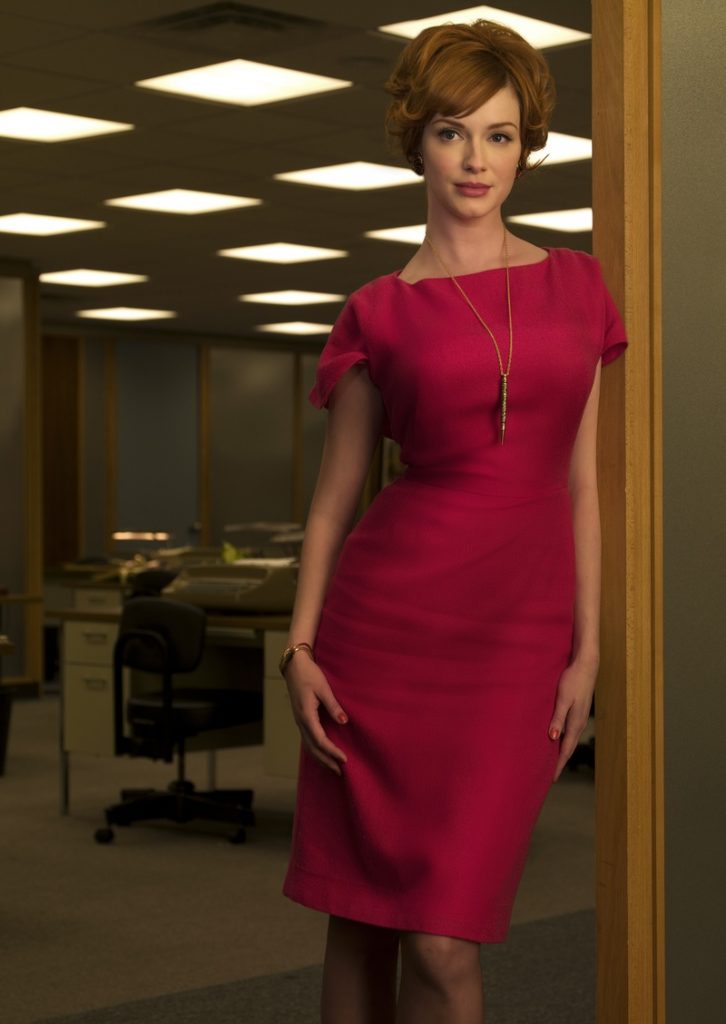 And we wrap things up with my very favorite secretary, the lovely Joan Holloway played by buxom redhead Christina Hendricks. Joan was the queen bee secretary and office manager at Sterling-Cooper-Draper-Pryce. She used smarts and sexuality to gradually advance her career. From an on and off again romance with Roger Sterling to sleeping with a Jaguar dealership executive to earn part ownership of the ad agency, Joan knew the balance between giving in to lusting men's whims and helping herself to what she could get. She was always more in tune with what was happening than anyone else in the room and knew just when and where to use that knowledge. The show's leading lothario Don Draper never danced the dirty hula with Joan but had they done so, it would have merited a week's worth of gossip around the water cooler.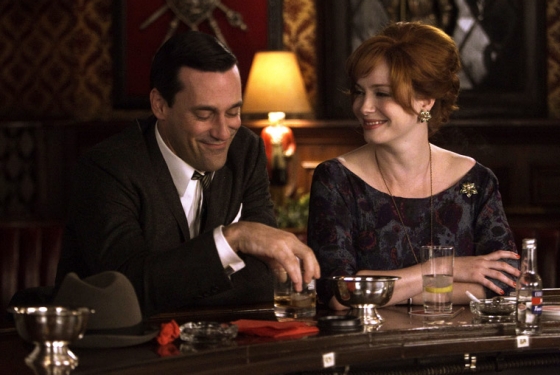 So to all the secretaries, administrative assistants/professionals out there, thank you for all the hard work you put in and have a great week!
NEXT WEEK- Honoring the birthday of an American wordsmith.