Anyone who knows me knows that one of my passions has always been movies. Old ones, new ones, anything on a screen I'm up for checking out. Growing up, my family instilled this love into me and going to the cinema to see first runs of everything from James Bond flicks to "The Godfather", "Deliverance" and "The Exorcist" is a memory I'll always hold dear. I still love going to the movies and that will never change. So let's get the cameras rolling along with my current thoughts on the world of film.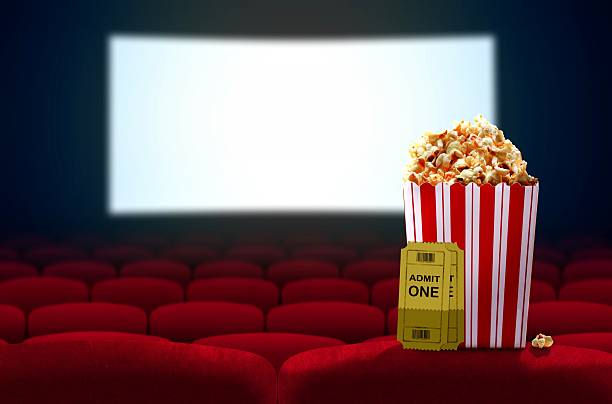 SPOILER ALERTS– Plain and simple, movie previews or trailers as they're now called show too much of a yet to be released feature. Too often the bulk of the best jokes, sight gags and plot twists of a coming movie are shown in the preview. Then when we go see the film in its entirety there's little new or special to see and enjoy. Movies are literally being spoiled with key parts being over exposed. It wasn't always done this way. The ruining of movies by showing too much in a trailer has been growing over the years. I was once quoted in Entertainment Weekly's letters to the editor stating if "The Empire Strikes Back" came out today the preview would spoil the fact that Darth Vader was Luke Skywalker's father. I know movie companies have to put asses in the theater seats but they're dumbing down the film experience by spilling out too much of a new flick before we ever see it. It's like being shown most of the presents you'll be getting for Christmas BEFORE Christmas day. I do like seeing movie previews to get a grasp of things I may want to eventually check out but we're all being shown too much.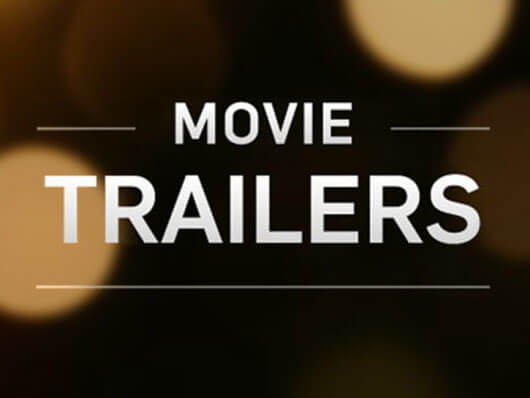 ANOTHER VOYAGE IS NEEDED– Many old or not even that old of movies get re-made for a new generation who never experienced the original. Off the top of my head "Robocop", "Flatliners" and "Total Recall" were recently re-done for people who were not alive in the early 90's. More often than not the newer versions pale in comparison to their starter counterparts and don't do well at the box office.
However my longtime friend Jim Turano came up with a movie from way, way back that SHOULD be re-done. Jim said he'd like to see a new production of 1966's sci-fi adventure "Fantastic Voyage." Remember that movie? A submarine crew is shrunk to microscopic size to travel in a vessel through the body of a scientist to repair brain damage he suffered in an assassination attempt. "Fantastic Voyage" has not aged well but today's CGI effects could make that same trip through the human body a really cool experience. We've seen numerous incarnations of King Kong, Godzilla and Spiderman, so why not a journey to the center of the mind with a shrunk down crew of people?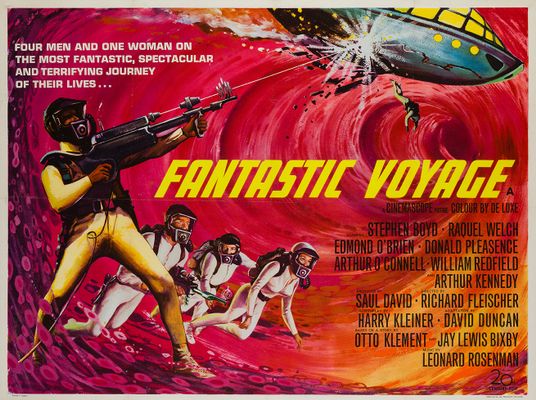 MOVIES & MUSIC – For those who never saw her in "American Horror Story," last year's remake of "A Star is Born" proved  Lady Gaga can act. She delivered the goods as newly minted singing star Ally but I have another casting idea for her. I'd like to see Lady Gaga star in a biopic of Wendy O. Williams, the former lead singer of the Plasmatics, a 1980's punk rock band.  Like Gaga herself, Wendy Williams was an outrageous visual and musical presence. Williams used to appear onstage with just electrical tape covering her nipples and was a wild yet tragic character both on and off the stage.  Lady Gaga as Wendy O. Williams could be a major home run at the movies.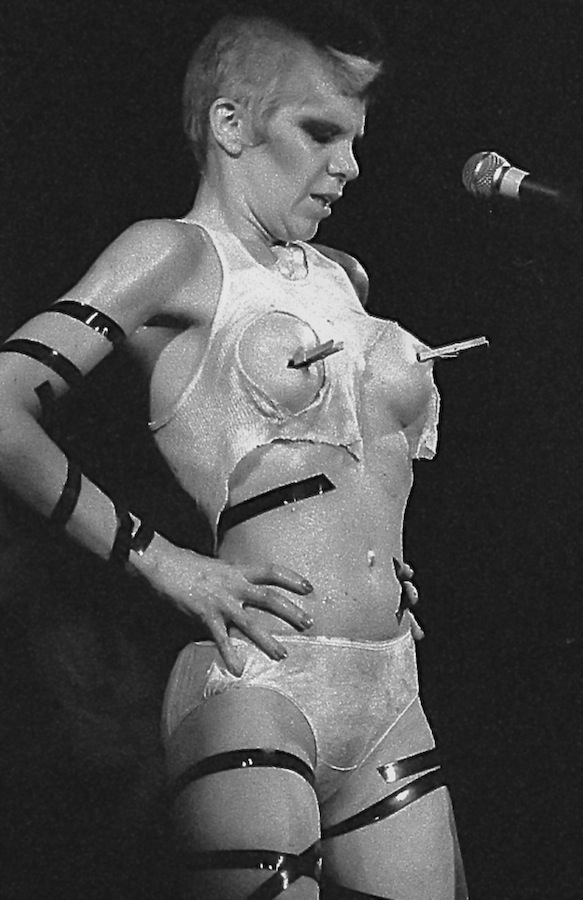 Fans like me who love The Who keep wondering when the long talked about story of drummer Keith Moon will make it to the big screen. Lead singer Roger Daltrey is trying to make it happen and late last year he was still working on finding the right actor to portray his late band mate. With the success of "Bohemian Rhapsody" and Elton John's story in "Rocket Man' coming out this May, there's plenty of market for stories about iconic musicians.
On the country music scene there's often been talk of a biopic covering the short but vital life of Keith Whitley who died in 1989. I'd like to see the story made and in turn a whole new generation would be exposed to Whitley's great voice and music.
What about a film on the life of 1960's singer Bobby Fuller? Most of us know Fuller's hit "I Fought the Law" but his death remains shrouded in the the kind of mystery that could rival that of the fictional Eddie Wilson from the movie "Eddie and the Cruisers."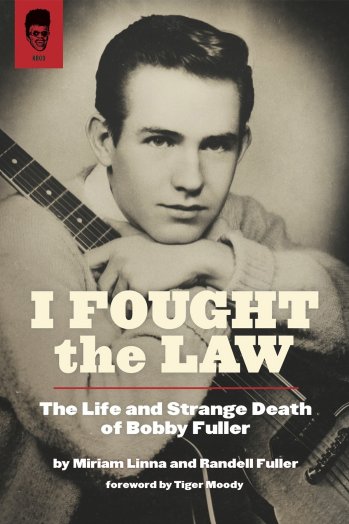 Rocker Bobby Fuller had a short life and a weird death befitting a Hollywood movie.
MUSICAL THEATER-In recent times Broadway has seen massive hits covering the times of famed singers and groups. From "Dreamgirls" to "Jersey Boys" to the production of Carole King's career in "Beautiful" these shows are big money makers. Now there's a production on The Temptations called "Ain't Too Proud to Beg."
These theater successes makes me think there should be a Broadway tilt done covering the long life and work of Neil Diamond. The so called 'Jewish Elvis' has a great story to tell from his songwriting days in Tin Pan Alley to his decades long hit making and worldwide concert performing career.  You could name Neil's show after one of his albums and songs "Beautiful Noise" or even after his biographical song "Brooklyn Roads."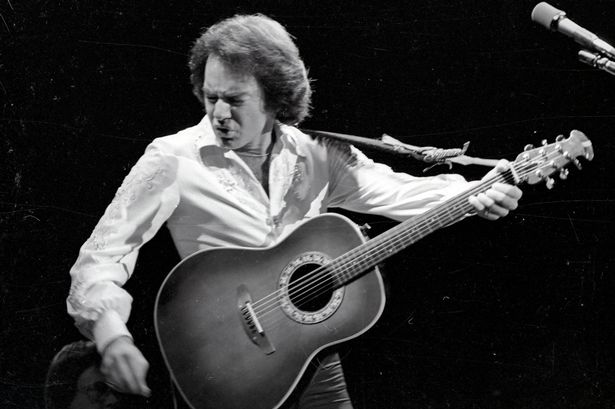 Why not a Broadway production featuring the life story and music of Neil Diamond?
I recently caught up to the Spike Lee movie "BlacKkKlansman" which was very well done. The true story of a black cop going undercover in the early 1970's to expose the unlawful actions of the KKK is a wild tale. Away from the core story, one of my favorite scenes was this one which really captured the look, sound and vibe of that time in American culture.
CLOSING SCENE- Film-goers are still buzzing about "Us", the latest creepy movie from Jordan Peele. He's the guy who brought us "Get Out" two years ago and also now has a new incarnation of "The Twilight Zone" on TV. I liked "Get Out" a little more than this new offering but the young masked boy in "Us" did make my skin crawl anytime he scampered around. If you ever want to see another youngster creep you out on the screen, check out the underrated 2013 film "Stoker." Nicole Kidman plays a rueful mother in this tense tale but it is her daughter India played by Mia Wasikowska who will blow your mind and give you the creeps.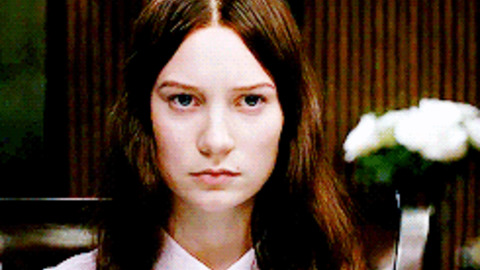 NEXT WEEK'S BLOG- 'MY WORLD, MY RULES."